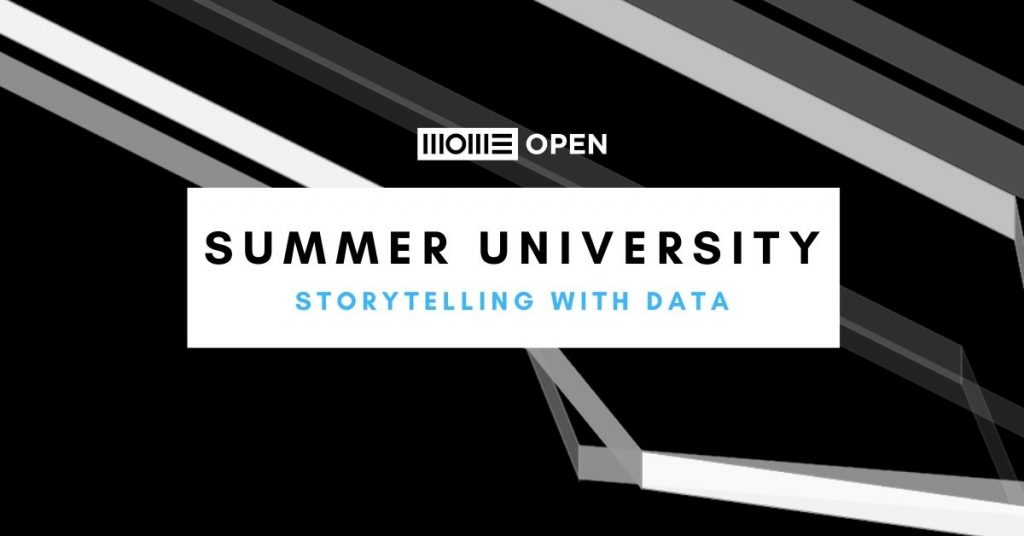 From 1 to 5 August, MOME OPEN Summer University will take place, an intensive week where you can learn all about Data Visualisation from Hungarian and foreign speakers. This is an exceptional opportunity not only to meet data visualisation professionals and learn new skills, but also to get to know the beautiful capital city through organised activities!
Storytelling with data
What is the purpose of this course? Why do we focus on Data Visualisation? The answer is essentially simple: it could be one of the most important scientific tools that the workforce could have access to in the future.
Data is value. That's already clear to us, but how to turn that dry data into a first-glance, interpretable, decision-supporting explanatory visualisation is less so.
Who is the training for?
The Summer University welcomes the application of participants who have a solid knowledge of data literacy, analysis and visualisation. If you don't have previous experience, but want to start learning about the topic, check out our upcoming Dashboard Building training by clicking here. 
Join us this summer if you are…
a data visualization expert
a data artist
a journalist
a creative coder
an academic professor or student
Find out more about the upcoming Summer University, read about the lecturers and the detailed program on the course website: https://open.mome.hu/summer-university/
közzétéve: 2022. 05. 20.