SUMMER CAMP
This Summer University is for you, if you are a...
The Summer University welcomes the application of participants who have a solid knowledge of data literacy, analysis and visualisation.

Data visualization expert
If you create networks, maps, diagrams or charts on a daily basis and you would like to expand your creative horizon.

Data artist
If you are a visual artist who work with data frequently or engaged in data art projects would like to know more about its potential usage.

Journalist
If you are interested in investigative or reconstructive visual journalism and you want to add some visual spice to your articles.

Creative coder
If you feed data to your coding projects and want to see new possibilities.

Academics student or professor
If you are an MA student in the field of information and/or data visualization or a university professor, educator you will be able to turn your knowledge to practice during the workshop.


Our workshop leaders are fantastic professionals whose practices are relevant and unique

Tiziana Alocci
"The workshop aims to produce data-driven outputs by visualising data linked to sounds. Participants will use data from audio files as creative material to convey new meanings and arise emotions from stories and current phenomenons. The participants will explore different mediums, new techniques, and the foundations of information design and its history. "

Nicholas Masterton
"We will work with footage of an important place or object. This can be brought by the participants of the workshop or taken from a small archive. We will use this footage to create 3 dimensional outputs and we will then situate these geospatially. We will use the footage to generate a 3D model in a process known as photogrammetry. Using GIS data, we can import a model of the landscape, architecture, and infrastructure surrounding the object or place. Finally, we can upload our 3D models to the geospatial web platform 'Cesium'. The resulting slidehow can be presented in form of a short video at end of the workshop."
SCHEDULE
Inspiring days ahead
The workshop will be held at the campus of Moholy-Nagy University of Arts & Design.
01. 08. Monday
Arrival and sightseeing in the beautiful capital of Hungary.
Open meetup with local data visualization practicioners.
02. 08. Tuesday
First day of workshop with Tiziana Alocci.
03. 08. Wednesday
Second day of workshop with Tiziana Alocci.
Roundtable discussion with Tiziana Alocci, Nicholas Masterton (Forensic Architecture) and Attila Bátorfy, about the situation and possibilities of data visualization in the CEE region.
04. 08. Thursday
First day of workshop with Nicholas Masterton.
05. 08. Friday
Second day of workshop with Nicholas Masterton.
Closing event, exhibition and goodbye drinks.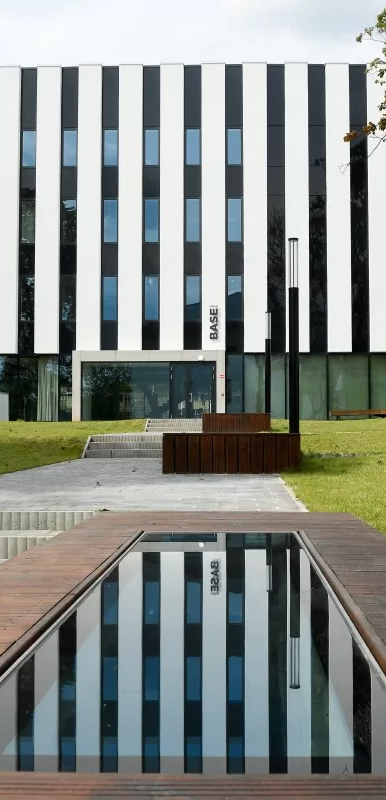 Hosts

Melinda Sipos
Data artist

Attila Bátorffy
Journalist

Mihály Minkó
Data visualization expert
About MOME OPEN
The Summer University is initiated and organised by MOME OPEN, the adult training program centre of the Moholy-Nagy University of Art and Design (MOME). The workshops will be hosted in the brand new, impressively renovated MOME Campus.
Organiser Team:
Csaba Gosztonyi, Head of MOME OPEN
Judit Kollár PhD., project manager
Kata Gócza, adult education team lead
Éden Forgács, communication
Odett Farkas, sales coordinator
YOUR CHOICE
Price
Secure your place today!