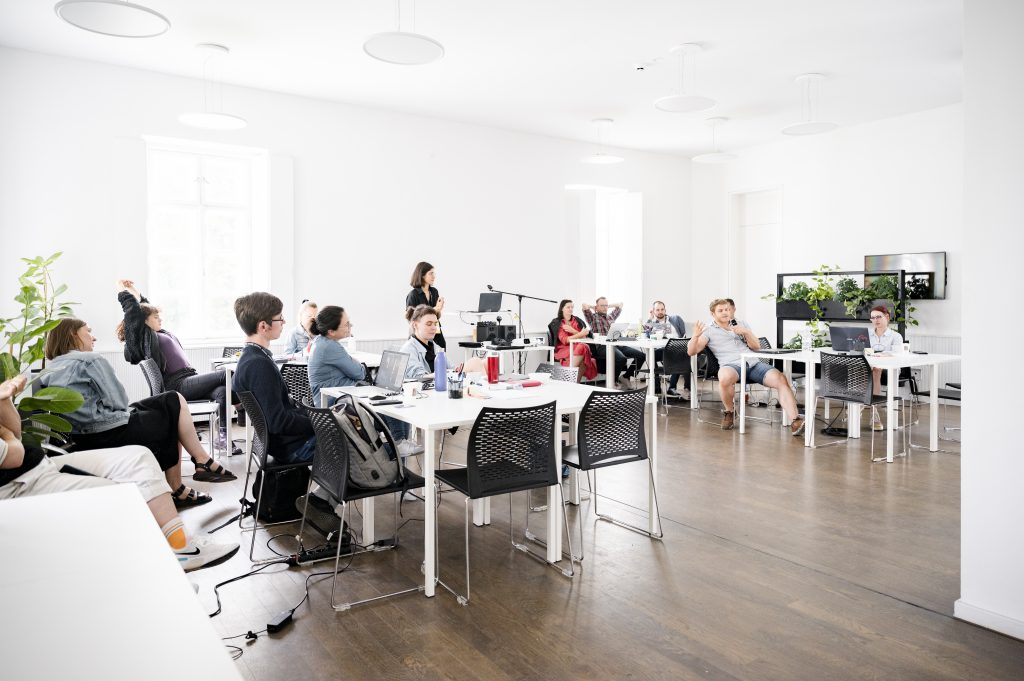 The second edition of the highly anticipated Data Storytelling Summer University at MOME Open has concluded, marking yet another successful year of empowering participants with invaluable skills in data visualization and storytelling.
Hosted by MOME Open, the Data Storytelling Summer University brought together a diverse group of professionals, students, and enthusiasts who shared a common interest in harnessing the power of data to craft compelling narratives. The event spanned over four days, from 7 August to 10 August, and took place on Moholy-Nagy University of Art and Design's (MOME) innovative campus in Budapest.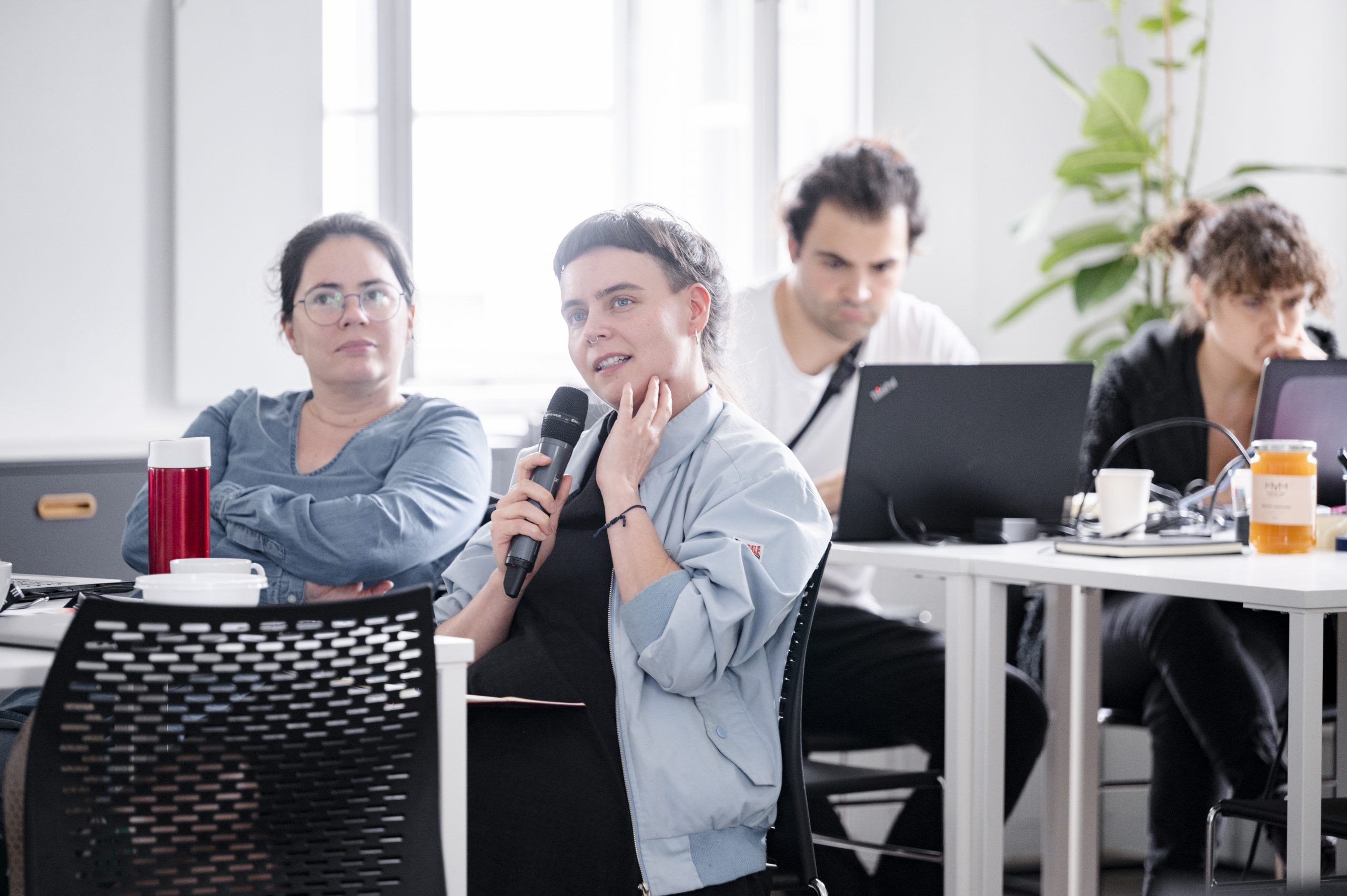 This year's edition featured an impressive lineup of industry-leading experts and speakers who guided participants through a comprehensive curriculum designed to bridge the gap between data analysis and effective communication. Attendees were exposed to the latest trends, cutting-edge techniques, best practices, and hands-on workshops that illuminated the art of transforming complex data sets into engaging visual stories.
Participants lauded the immersive experience that blended theoretical knowledge with practical application. The program covered a wide spectrum of topics, including data-driven narratives in action, unconventional data representations, evolving design process, visualization and storytelling techniques. Attendees also had the opportunity to engage in collaborative projects, such as designing data badges and crafting compelling narratives, charts and presentations.
"The Data Storytelling Summer University offered a deeper understanding of data-driven narratives. Through insightful talks, participants delved into the practical applications of data storytelling in the real world. The talks about unconventional data representations challenged traditional perspectives, opening up new avenues for data communication. The highlight of the program was a 2-day workshop where attendees not only conceptualized but also crafted and presented their own data-driven narratives. This hands-on experience fostered a deep understanding of the intricate elements that constitute effective data storytelling. Overall we believe that the program played a role in contributing to the ongoing paradigm shift in how we perceive and harness the vast potential of data." – said Damla Çay, the programme leader of the event.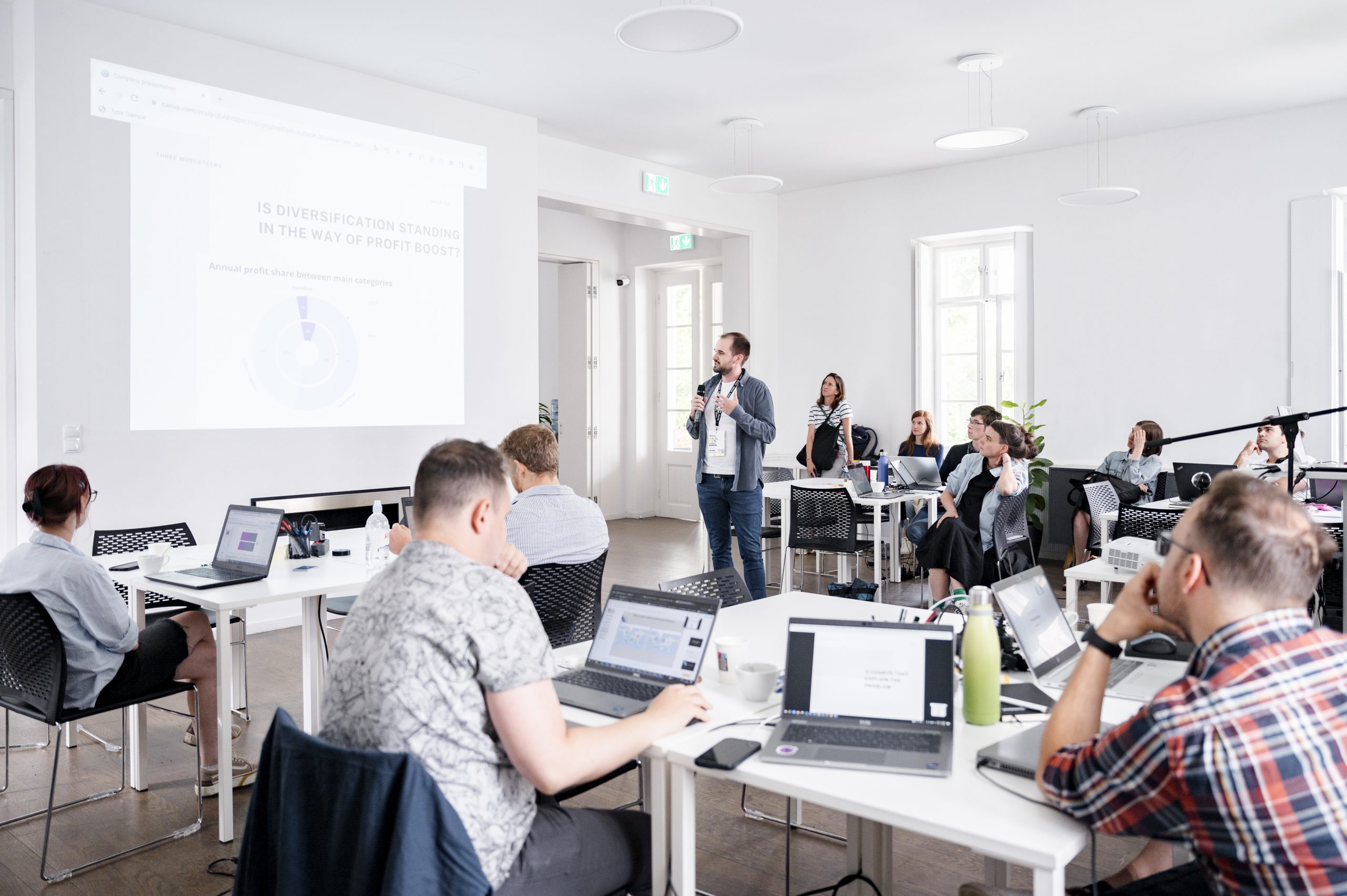 The success of this year's edition can be attributed to the dedication and expertise of the instructors, the enthusiasm of the participants, and the commitment of MOME Open to providing world-class education in the field of data visualization and storytelling. As the event drew to a close, participants left equipped with newfound skills, a network of like-minded professionals, and a deeper appreciation for the art of data-driven storytelling.
Take a look at our brief video summary and listen to our lecturers, Anne-Marie Dufour, Data Visualization Engineer, Maria Karyda, Data Storytelling Research Hub Lead, and Bujdosó Attila, Strategic Design Lead, and participants such as Ádám Radványi, Data Scientist at MOME and Vilma Sukackė, lecturer, researcher, Kaunas University of Technology, Lithuania.
közzétéve: 2023. 09. 08.